Do you have confuse that you do not know how to choose the best free strikers and forwards. fifa15buy.com will suggest the best free strikers and forwards for FIFA 16 Career Mode that you should be able to use in your club. Keep in mind that the best players for us may not be for you. It depends of your club, your other players, formation, transfer budget, wages budget, play style, preferences, etc. We offer cheap fifa 16 coins to support you create a fantastic game experience.
When we select the best players, we should take the following factors in to consideration:
1: stats
2: potential
3:age
we suggest strikers and forwards of three categories:
Best of the Best
Ideal for unlimited wallets or for who wants the best.
Best Deals
Decent strikers and forards that you can find at good prices or ending their contracts.
Best Young
Young strikers and forwards with great growth. Potential future top players.
Best Deals in FIFA 16 Career Mode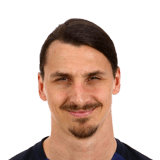 Best Deal: ZLATAN IBRAHIMOVIC
Nationality: Sweden
Club (first season): Paris Saint Germain
Rating: 89
Potential (1): 89
Age: 33
Now that FIFA 16 is slower, Zlatan is really unstoppable. He will play only more one or two seasons but for free you can't ask much more.
Best Alternative: FELIPE CAICEDO
Nationality: Ecuador
Club (first season): RCD Espanyol
Rating: 79
Potential (1): 83
Age: 27
Caicedo is a very strong player, useful in teams playing with a single striker. He is the one with biggest growth in this top 10.
Second Best Alternative: JONAS
Nationality: Brazil
Club (first season): SL Benfica
Rating: 82
Potential (1): 82
Age: 31
Benfica signed him for free and now it is your turn. In the meanwhile he reached an average of more than one goal per match.
#4: CLINT DEMPSEY
Nationality: USA
Club (first season): Sounders FC
Rating: 81
Potential (1): 81
Age: 32
This striker is a true legend in United States. Why don't you invite him to join to your team to show all his skills?
#5: ALEXANDR KOKORIN
Nationality: Russia
Club (first season): Dinamo Moskva
Rating: 78
Potential (1): 82
Age: 24
He is the less popular player of this list but he doesn't mean that he is not as good as they are. In fact, Kokorin is a great signing. He is fast, young and has a nice potential.
#6: JAVIER HERNÁNDEZ
Nationality: Mexico
Club (first season): Manchester Utd
Rating: 80
Potential (1): 80
Age: 27
Javier Hernández is not a physical player but he is fast and has a good shooting. He is young enough to play more 6 or 7 seasons.
#7: CHARLIE AUSTIN
Nationality: England
Club (first season): QPR
Rating: 77
Potential (1): 81
Age: 26
The most important thing to say about this player is that he is still in development. In one or two seasons he will be a very good striker for mid-table clubs.
#8: FERNANDO TORRES
Nationality: Spain
Club (first season): Atlético de Madrid
Rating: 79
Potential (1): 79
Age: 31
He will not become better than he is now, but his career is not finished yet. Will be you to give him a chance to prove it?
#9: EMMANUEL ADEBAYOR
Nationality: Togo
Club (first season): Tottenham Spurs (Free agent)
Rating: 79
Potential (1): 79
Age: 31
He was released from his contract by mutual agreement. However, in career mode he is in Spurs. For you it doesn't matter because you can signing him for free.
#10: PABLO DANIEL OSVALDO
Nationality: Italy
Club (first season): FC Porto
Rating: 78
Potential (1): 78
Age: 29
Osvaldo is a very balanced striker. Take a look to how his first season is going and, if you like it, offer him a contract in January.
We hope this article will be helpful when you play FIFA or want to buy fifa 16 coins to make trade to own of one them.
Go to news list